Occasionally, you may need to suspend an account within cPanel, which results in a "Account Suspension" page showing to users viewing the suspended website. However, the default page is boring and lacks any branding. Luckily, the page can be edited easily if you have root access to your server.
The default account suspension page: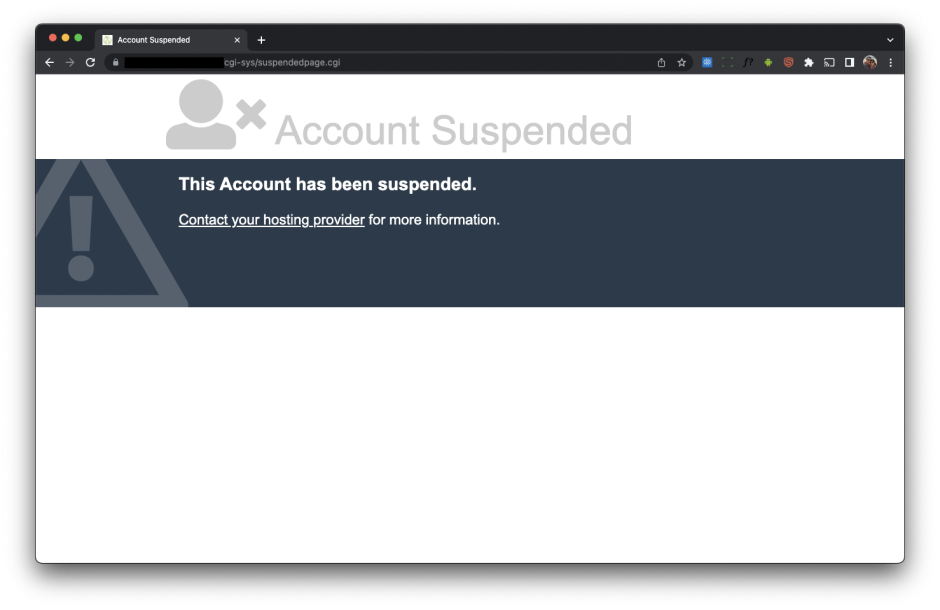 For starters, see if the following file exists on the server:
/var/cpanel/webtemplates/root/english/suspended.tmpl
If it doesn't exist, you can create it manually. Once created, you can edit it with any HTML content you desire. For example, I have used the following content for my Account Suspension page:
The above code produces a much nicer looking page, as shown below. While this is a basic example, you can customise the page to look like anything you want – including images, links, and other content supported in HTML.