The Nissan Winter Challenge application was another application I created for Nissan's "Prove It" Facebook Fan Page. The application allowed users to upload videos and photo of their skiing holidays from several European destinations. Users could then comment on the content and hate it using a thumbs up / down rating system.
The application hooked into YouTube to provide automatic video upload functionality, and with Flickr to share photos. Users uploaded their video and photos to the application server, after which the content would either get sent to YouTube and Flickr for videos and photos, respectively.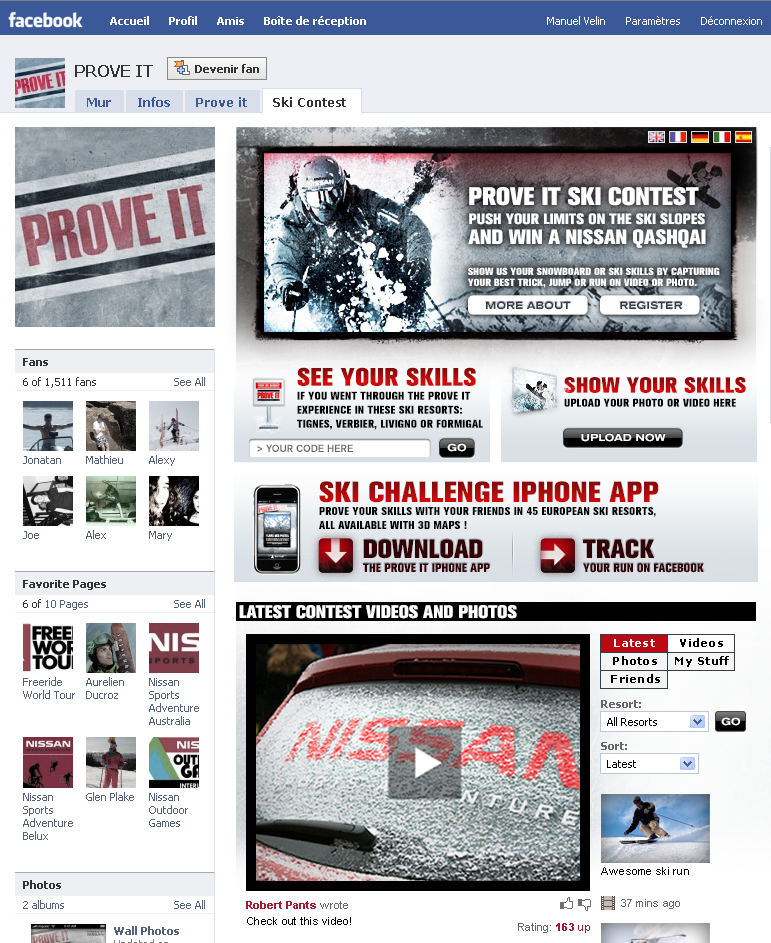 A further add-on to the application was created to integrate with the Nissan Ski Contest iPhone Application, which I built an API for. Users could record their Ski run on their iPhone and upload it to the Facebook application to share with friends. The iPhone application was build by another agency but the API for the Facebook Application was built by me using XML and PHP.
The application was localized for five European countries:
United Kingdom
France
Germany
Spain
Italy